Prof. Aldo Boccaccini
Plenary Lecture: Ion Releasing Bioactive Materials: Overview of Well-Known and Less Common Ions with Biological Activity for Tissue Regeneration
Institute of Biomaterials
University of Erlangen-Nuremberg
91058 Erlangen
Germany
Ten adres pocztowy jest chroniony przed spamowaniem. Aby go zobaczyć, konieczne jest włączenie w przeglądarce obsługi JavaScript.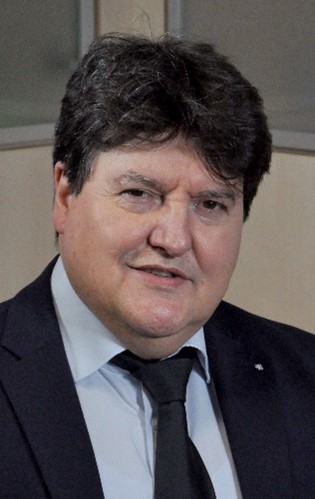 Aldo R. Boccaccini is a Professor of Materials Science (Biomaterials) and Head of the Institute of Biomaterials at the University of Erlangen-Nuremberg, Germany. He is a visiting professor at Imperial College London, UK. Boccaccini has an Engineering degree from Instituto Balseiro, Argentina (1987) and a Doctorate in Engineering Sciences (Dr.-Ing.) from RWTH Aachen University, Germany (1994). He had post-doctoral appointments at the School of Metallurgy and Materials, University of Birmingham, UK (1994-1996), and at the Institute for Mechanics and Materials, University of California, San Diego, USA (1996-1997). He completed the Habilitation in Materials Technology at Ilmenau University of Technology, Germany in 2001. The research activities of Prof. Boccaccini are in the field of ceramics, glasses and composites for biomedical, functional and/or structural applications with a focus on bioactive materials, scaffolds for tissue engineering, biofabrication and antibacterial coatings. He has been a visiting professor at different universities around the world and has given more than 150 presentations at international conferences (as keynote, invited and plenary speaker). Boccaccini has published more than 1000 scientific papers and 25 book chapters. He has co-edited 8 books. His work has been cited more than 61,000 times (h-index = 107, Scopus®, h-index = 123, Google Scholar®) and he was included in the "Highly Cited Researchers" lists in 2014 and 2018 (Clarivate Analytics). He has been the editor-in-chief of the journal Materials Letters since 2010. Boccaccini is a Fellow of four major materials science/technology learning societies, namely: American Ceramic Society, Institute of Materials, Minerals and Mining (UK), European Ceramic Society, and Society of Glass Technology (UK). Prof. Boccaccini has received multiple awards and honors, including the Materials Prize of the German Materials Society (2015), the Turner Award of International Commission on Glass (2016) and Friedberg Lecture Award (2016) of American Ceramic Society. Boccaccini is also an elected member of the World Academy of Ceramics, the National Academy of Engineering and Applied Sciences of Germany (acatech) and fellow of the European Academy of Sciences (EurAsc). He was conferred the degree of Honorary Doctor of Philosophy at Åbo Akademi University (ÅAU), Turku, Finland. He is the scientific coordinator of the Network of Argentinean Scientists in Germany. Boccaccini currently serves as vice-president of the Federation of European Materials Societies (FEMS). He has been a member of the Council of the European Society for Biomaterials (ESB) since 2015. He is currently the vice-president of ESB.
---
Prof. Werner E. G. Müller
Plenary Lecture: Physiological Inorganic Polymer - Polyphosphate: the Key Driver of Bio-medical Regeneration Processes
ERC Advanced Grant Investigator
Institute for Physiological Chemistry
University Medical Center of Johannes Gutenberg University
Germany
Ten adres pocztowy jest chroniony przed spamowaniem. Aby go zobaczyć, konieczne jest włączenie w przeglądarce obsługi JavaScript.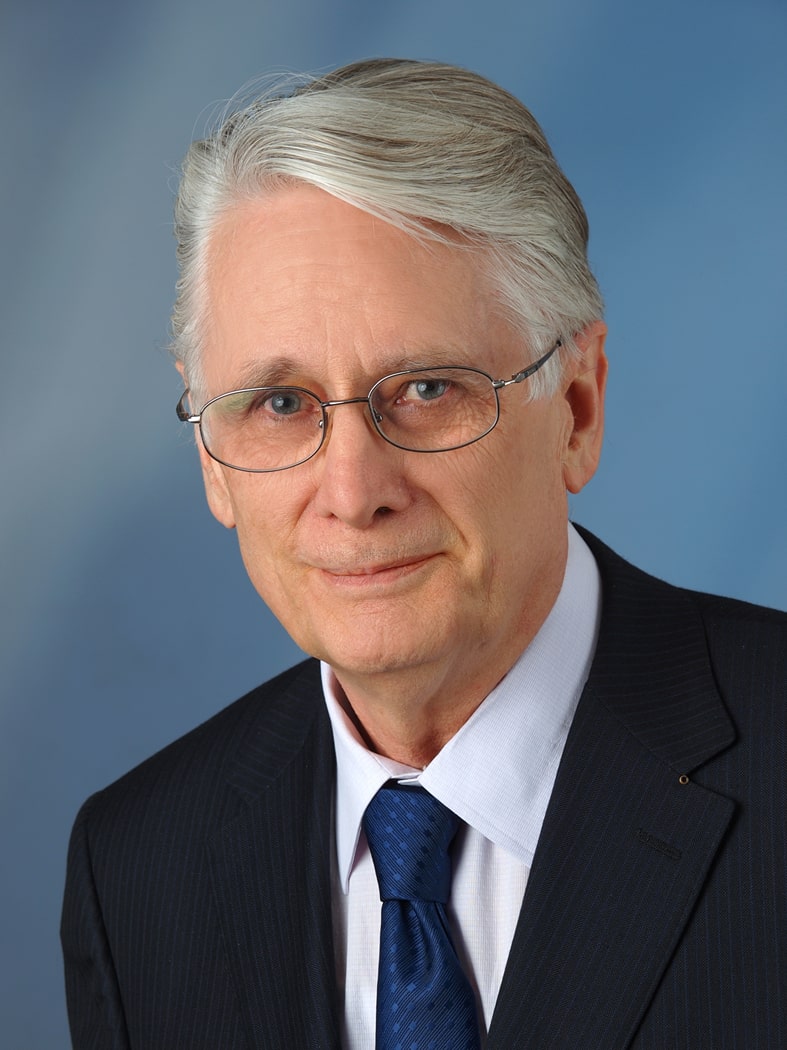 Werner E.G. Müller is a professor at the University Medical Center of Mainz. The main focus of his research work is the enzyme-catalyzed formation of regeneratively active biomolecules, in particular inorganic (bio)materials. His current research interest is in the development of "smart" (nano)biomaterials for bone, cartilage and chronic wound healing. Recently, his group focuses on the mechanism of the antiviral action of polyphosphate, including its effect on SARS-CoV-2. The last ground groundbreaking finding was their discovery that polyphosphate is the key morphogenetic polymer, driving any regeneration process in the human body. Before this the group isolated for the first time the Herpes simplex virus DNA polymerase together with Prof. D. Falke (University Medical Center of Mainz), and brought a first antiviral drug against this enzyme to the market. Furthermore, he and his group disclosed the key enzymes of bone formation and biosilica biomineralization. For his work in the field of inorganic biomaterials and their medical applications, he received the ERC Advanced Investigator Grant and three ERC-PoC Grants. His achievements in transferring scientific results for the benefit of society have been acknowledged with the highest social award in Germany (Federal Cross of Merit, First class).
Research fields ● Molecular mechanism of biomineralization processes; ● Development of novel applications of the enzymes/proteins involved in biomineral formation in nanobiotechnology and nanomedicine; ● Regenerative Medicine: Development of novel strategies for bone and cartilage repair, wound healing, and 3D printing of tissue/scaffold materials/implants; ● Antiviral compounds (HIV-1 and other viruses), HIV-1 Tat-TAR interaction and interferon 2-5A system. Project coordination Coordinator of numerous international (EU) and national projects, among them the German Center of Excellence "BIOTECmarin", the EU FP7 projects "BlueGenics" and "Bio-Scaffolds" as well as the ERC Advanced Investigator grant project "BIOSILICA" and 3 ERC Proof-of-Concept projects "Si-Bone-PoC", "MorphoVES-PoC" und "ArthroDUR". Honors, awards Several awards, including Max-Bürger Award (1980), Institute Ruder Boškovic-Medal in Gold Zagreb (1986), Kani-Medal of the Foundation for Promotion of Cancer Res. Tokyo (1986), Res. Award from "International Human Frontier Science Program" (1996), Spiridion Brusina Medal from the Croatian Society of Geneticists (2005), Friendship Award, the P.R. China's highest award for foreign experts (2012). 2010 Honorary Professor of the Chinese Academy of Sciences; 2012 Guest professor at Tsinghua Univ. Beijing; 2013 President of IMBA (Intern. Marine Biotechnology Ass.); 2018 Doctor honoris causa (Dr. h.c.; University of Pula, Croatia). Member of Academies: Croatian Academy of Science and Arts (1996), Belarus Medical Academy (1998), Akademie gemeinnütziger Wissenschaften/Erfurt [Senat] (1990). Publications: >1200 peer reviewed publications [Hirsch index: 89 (ISI Web of Knowledge); 109 (Google)].
---
TBA