Prof. Cristine DUPONT
Plenary Lecture: Polyelectrolyte and Protein Assemblies for The Design of Functional Thin Films and Materials
Full Professor and Dean
Université Catholique de Louvain
Faculté des Bioingénieurs
Institut de la Matière Condensée et des Nanosciences
Place L. Pasteur, 1 bte L4.01.10 - 1348 Louvain-la-Neuve, Belgium
Ten adres pocztowy jest chroniony przed spamowaniem. Aby go zobaczyć, konieczne jest włączenie w przeglądarce obsługi JavaScript.
Cristine Dupont graduated as a bioengineer in 1995 then received her PhD degree from UCLouvain, Belgium, in 2000. She has more than 20 years of experience in physico-chemistry of (bio)interfaces, adsorbed protein layers, biomaterials science, cell-material interactions, nanobiotechnologies, and biomimetic materials. She is currently a Full professor and Dean at the Faculty of bioscience engineering and carries her research activities at the Institute of Condensed Matter and Nanosciences of UCLouvain. She teaches courses in general and analytical chemistry, colloid and surface science, biomaterials science, and surface characterization methods. Her current research projects include the assembly of polyelectrolytes and proteins into functional thin films and new materials, the confinement of proteins and enzymes into nano-objects for biomedical applications and biocatalysis, the use of Argon clusters to transfer bioactive proteins under vacuum, and the development of an artificial cornea for in vitro studies. Polyelectrolyte and Protein Assemblies for The Design of Functional Thin Films and Materials
---
Dr. Cristine COURILLON
Plenary Lecture: ERC Individual and Synergy Grants
Research Programme Agent
Synthetic Chemistry and Materials (PE5), Team leader
European Research Council Executive Agency
ERCEA.B.4 - Physical Sciences and Engineering
B-1049 Brussels
Ten adres pocztowy jest chroniony przed spamowaniem. Aby go zobaczyć, konieczne jest włączenie w przeglądarce obsługi JavaScript.
Website: https://erc.europa.eu
Christine Courillon studied Chemistry at Ecole Normale Supérieure where she received an "Agregation" diploma and followed PhD studies in the field of the synthesis of biologically active heterocycles at "Institut de Chimie des Substances Naturelles" with a CNRS- Rhône Poulenc fellowship in Gif sur Yvette. She was a post-doctoral associate at the University of Austin, Texas, where she worked on the total synthesis of Ambruticine. Christine returned to Paris at the University Pierre et Marie Curie where she investigated stereoselective palladium-mediated reactions, and successfully defended a Habilitation to direct research. She then received a full professor position at the University Paris-Diderot where she developed radical heterocyclic chemistry. In 2009, Christine left Paris for Brussels first as an innovation manager and then as the chair of the European project office at the Free University of Brussels. She joined the European Research Council Executive Agency in 2015, as the "Physical & Analytical Chemistry" panel coordinator and now coordinates the "Synthetic Chemistry and Materials" panel.
---
Prof. Tomasz CIACH
Plenary Lecture: Advanced Coatings - Important Finish for Medical Devices and Implants
Warsaw University of Technology
Faculty of Chemical Engineering
Warynskiego 1, 00-645 Warsaw
Poland
Ten adres pocztowy jest chroniony przed spamowaniem. Aby go zobaczyć, konieczne jest włączenie w przeglądarce obsługi JavaScript.
Website: http://www.biomedlab.ichip.pw.edu.pl/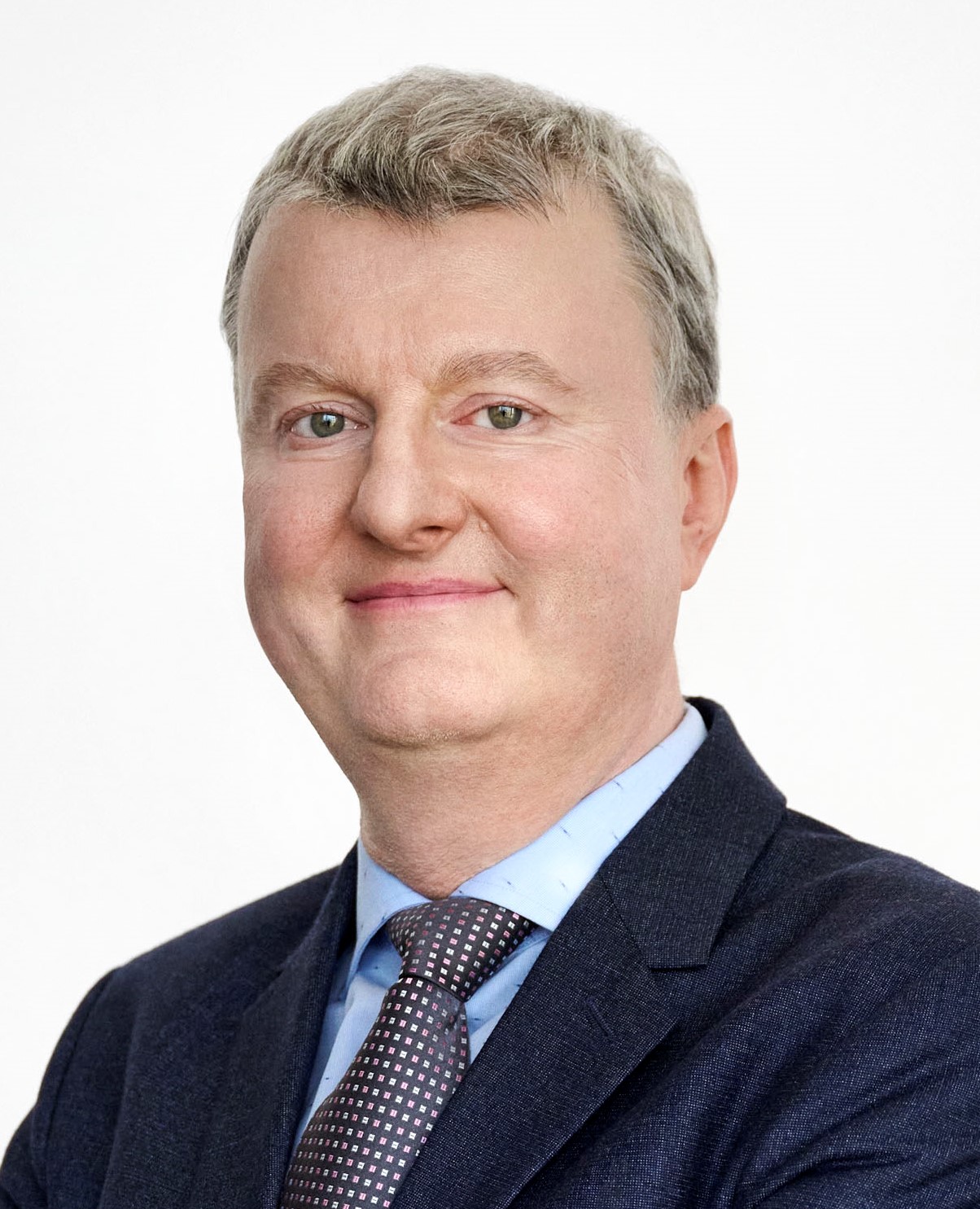 Tomasz Ciach is a scientist and engineer focused on applied research on the border of chemistry, nanotechnology and medicine. He has a double background of education: chemical engineering and biology. He is leading Biomedical Engineering Laboratory at the faculty of Chemical Engineering at Warsaw University of Technology. He works on drug delivery systems, various types of drug delivery devices, nanoparticles, implants or injectable systems designed to deliver the drug in the proper place and rate. Nanotechnology – nanoparticles for targeted drug delivery, cancer treatment and caner diagnostics, nanocoatings for medical implants. Medical devices and implants: bone, cartilage, vascular prosthesis, cell encapsulation. Advanced coatings for medical devices and implants regulating proteins and cell attachment and decreasing platelet activation. Some of the technologies developed by BioMedLab are already on the European medical market (coatings for urological and vascular catheters, drug eluting coatings for coronary stents). He also encourages his doctorate students to start spinoff companies which are introducing developed scientific solutions onto the market (NanoVelos, NanoSanguis, NanoThea, StenoCoat, Science4Beauty).